#Clear flawless skin
#Brightening essence
Recommended for

Dull skin
To solve the problem of dark spots
To provide hydration to the skin
-------------------------------------------
''It is a mild yet powerful brightening product with natural skin brightening ingredient''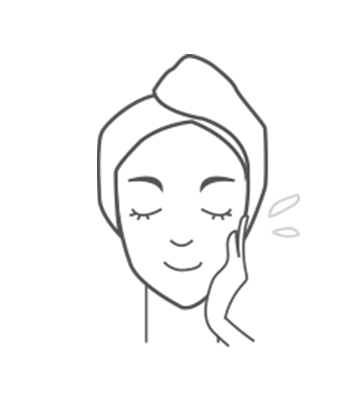 Use at the step of essence as skincare in the morning and at night. Dispense an appropriate amount on the cheeks and evenly spread over the entire face and on skin under the chin. Then gently press the face with the palms to promote absorption into skin.
---------------------------------------------
Link Tiếng Việt: 
Tinh chất làm sáng da White Dew Original Ampoule Essence
Tinh chất làm trắng và dưỡng ẩm cao giúp da trông trắng tự nhiên với công nghệ Mela-vita Crusher ™"
Glycerin, Ethylhexylglycerin, Polyglycerin-3, Butylene Glycol, Acetyl glucosamine, Raffinose: Cung cấp độ ẩm cho da.
Panthenol và Beta-Glucan: Làm dịu da, hạn chế các kích ứng trên da.
3-o-ethyl ascorbic acid: Thành phần có khả năng dưỡng trắng da và chống oxy hóa.
Camellia Sinensis Leaf Extract: Dưỡng ẩm, bảo vệ da khỏi các tác động bên ngoài.
Propanediol, Hydroxyethylcellulose, Ammonium Acryloyldimethyltaurate/ VP Copolymer: Những thành phần này có tác dụng kiềm dầu trên da.
Dimethicone (Được biết đến là một dạng Silicon): Có tác dụng giúp cho da mặt căng mịn.
Fragrance: Chất tạo mùi hương cho sản phẩm.
Ngoài ra còn có một số thành phần khác: Water, PEG-60 Hydrogenated Castor Oil, Glyceryl caprylate, Yeast Extract, Phenoxyethanol, …
Công dụng:
Dưỡng ẩm cho da thêm căng mịn.
Dưỡng trắng cho làn da.
Làm dịu da và hạn chế các kích ứng xảy ra trên da.
Kiềm dầu cho da.
Sản phẩm phù hợp với mọi loại da.
Thích hợp để dùng hàng ngày.